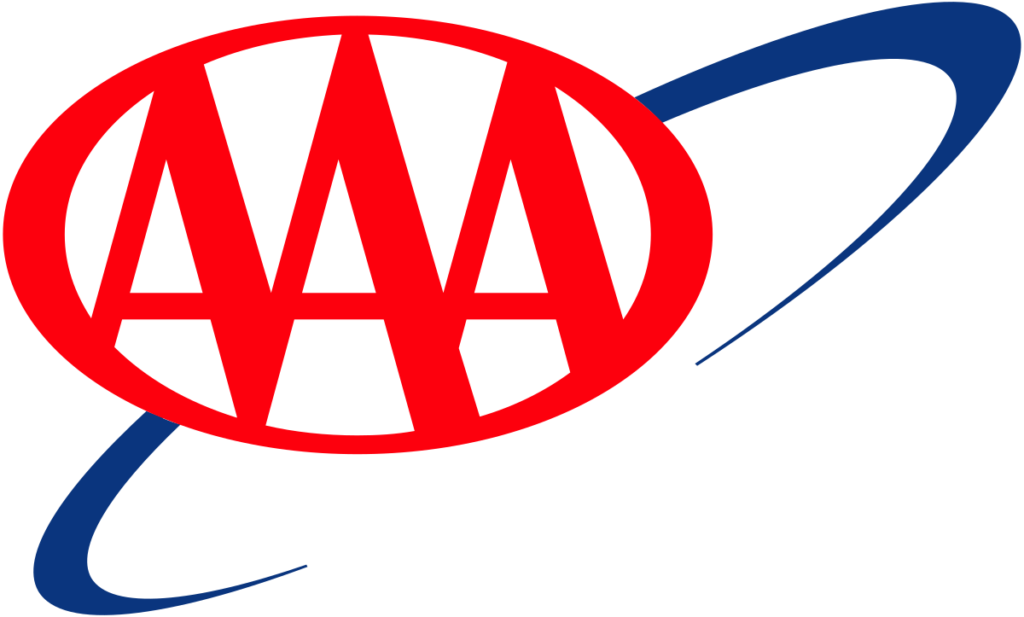 AAA Insurance Claims
This Web-page provides:
Reviews for AAA Insurance.
Information on AAA Insurance Company.
Steps to take to recover fully on your claim.
Criteria to decide whether you need a lawyer.
Contact Information for AAA Insurance
General Customer Service:
The Information you will need to File a AAA Insurance Claim
AAA Insurance policy number and name of their insured
Date and time of your injury
Brief description of what happened
Insurance and contact information for others involved
How to choose the best attorney for your claim
Experience
Reputation/Reviews
Success Rate
Experience: Experience is an invaluable asset that any respected attorney will have, and one of the most important influences on the outcome of your injury case. The S.E. Farris Law Firm has more than 30 years of experience dealing with personal injury cases and insurance companies. We know the games, tricks, and tactics that insurance companies, including AAA, try to use. We prepare every case for trial so that we are ready if the insurance company refuses to offer a fair settlement. In our experience, because we are willing to take cases to trial, insurance companies are less likely to delay justice for our clients.
Reputation/Reviews: When choosing a law firm, reputation matters. Most insurance companies will recognize the reputation of your law firm or attorney. Some even rate the attorney's diligence, experience, and background.
In his almost thirty years of practicing law, Attorney Spencer E. Farris has worked tirelessly to become one of the most well regarded personal injury attorneys in Missouri. Some of his accomplishments include:
Board Certified Civil Trial Advocate by the National Board of Trial Advocacy. The National Board of Trial Advocacy is a professional organization, recognized by the American Bar Association and in opinions by the United States Supreme Court for their rigorous certification procedures.
Being a member of The Justice Roundtable, a prestigious and exclusive invitation-only group limited to 100 of the top personal injury attorneys in the nation. Each member has achieved the significant milestone of at least one verdict or settlement above $1,000,000 and has the proven ability to successfully handle serious injury accident and wrongful death cases while maintaining a spotless ethical record.
Member of the American Board of Trial Advocates, a peer-reviewed, invitation-only group of trial attorneys.
These accomplishments speak to his expertise in his field, not only to clients but insurance companies as well.
On top of Spencer's reputation, he also has exceedingly high reviews from past clients. To find the most reliable reviews, use third-party websites that specialize in the law, like Avvo. These reviews give you (and the insurance companies) a true picture of how an attorney takes care of his clients and whether he's willing to fight for them.
Success Rate: Insurance company and independent studies show that the average settlement without a lawyer is worth much less than a client who has a lawyer- 2 to 5 times less. Most personal injury law firms, including The S.E. Farris Law Firm, work on a contingency fee basis, meaning we only get paid if your case is successful.
The S.E. Farris Law Firm has a 99% success rate for our clients. More importantly, we care about our clients and judge our success by client satisfaction, not the amount of any settlement or verdict. There is never enough money after an injury. If a law firm doesn't put clients first and lower the client's stress during the process, they don't deserve the client's trust during such a difficult time! During every case, we don't just fight for you, we answer questions and give timely advice so you can focus on healing and getting back to your life.
The History of AAA
The American Automobile Association (the "AAA" or "Triple-A") was founded on March 4, 1902, in Chicago, Illinois, when in response to a lack of roads and highways suitable for automobiles, nine motor clubs with a total of 1,500 members banded together to form the Triple-A. Those individual motor clubs included the Chicago Automobile Club, Automobile Club of America, Automobile Club of New Jersey, and others. The Automobile Club of Buffalo joined in 1903.
In 1920, the AAA-sponsored School Safety Patrol program — children protecting classmates from traffic dangers — was established and expanded nationwide. AAA also introduced traffic safety education into elementary and junior high schools and pioneered driver education in high schools. AAA's Responsible Driving textbook, first published in the 1930s as Sportsmanlike Driving, has become the most widely used book in its field.
In the 1960s, AAA helped draft the National Traffic and Motor Vehicle Safety Act of 1966, setting safety standards for automobiles, tires, and equipment. AAA also helped draft the Highway Safety Act, specifying standards for motor vehicle inspection and registration, motorcycle safety, driver education, driver licensing, traffic courts, highway design, construction, maintenance, and traffic control devices
What do the reviews say?
We use reviews to select the best businesses to work with, including lawyers and insurance companies. It speaks volumes to how the company conducts its business and how well it treats its customers
Consumer Affairs rates AAA at 3.9 out of 5 stars based on 693 submissions from last year.
Wallet Hub rates AAA at 3.5 out of 5 stars. This is based on 152 reviews.
Clearsurance ranks AAA at 4.3 out of 5 stars based on 2,678 reviews.
Note: AAA only offers insurance to its members.
How do I file a AAA Accident Insurance Claim?
We recommend that you file your claim through an attorney. Insurance adjusters are trained to convince you that they are on your side and the settlement they offer is fair. Having an attorney make the claim for you lets you keep control of your privacy while removing some of the stress of dealing with insurance representatives from your life. In addition, the right attorney will work to reduce the amount that you have to pay back to your health insurer or medical providers.
However, to file a claim by phone, you can call 1-866-222-2378. You will need the following information:
First and last name
Date of birth
State of residence
Insurance policy number
Some of the information that insurance companies demand, like your social security number, is more likely to be used to investigate you than to process your claim. You don't lose all privacy rights simply because someone else hurt you! We highly recommend you contact The S.E. Farris Law Firm, and let us file your claim. We will ensure that the insurance company takes your claim seriously from the start.
What do I need to know for my AAA Insurance accident claim?
Car accidents are a common cause of complaints and claims with AAA Insurance. In the event of a car crash, you will need to know or obtain the following information:
The details of your pain and suffering, including frequency.
The injuries you received from your auto accident
Your doctor's prognosis of future care, treatment and limitations/disability.
An estimate of how much your future medical bills are expected to be.
Cost of your medical care to date
A complete copy of your medical records- it is a BAD idea to give an insurance company authorization to access your records from the healthcare providers.
Do I get reimbursement for my loss of wages from my accident?
Yes, you are entitled to reimbursement for your loss of wages.
Ask your employer for copies of your pay stubs for several months preceding your auto accident. If you work on commission, you will need that information too. These documents can be used in your claim.
How do I get my maximum compensation for my auto accident claim with AAA?
Every claim is unique and there is no "standard" value for an injury. The facts of a case are what determine compensation, and these vary with each person. The S.E. Farris Law Firm has recovered upwards of $50,000,000 for clients, with results ranging from a few hundred dollars to over a million dollars after a severe injury.
What Factors Affect my Claim's Value?
Average jury verdicts in your area
The value of your past medical treatment bills
The amount of medical bills still unpaid
Whether there are liens against your case (ERISA, Medicare, Medicaid, hospital, etc.)
The cost of your future medical treatment
The presence or absence of health insurance
Your ability to tell your story
The opposing party's credibility as a witness
Whether there is comparative fault
Whether the at-fault party did something offensive like texting while driving or driving drunk
Your treating physician's support as a witness
Whether the court has experience with injury cases like yours
Case law and Statutes pertinent to your case
The quality of the insurance company's attorneys
The quality of your law firm; are they willing to go to trial or is it a settlement mill?
There are many factors that can affect your recovery and lots of places to make a mistake that will sink your case. Hiring an experienced attorney to fight for you is your best bet.
The S.E. Farris Law Firm is always a phone call or click away. We offer free consultations to discuss your case with you and advise you from beginning to end. To reach us, call us at 314-A-LAWYER (314-252-9937) 24-hours a day, or send us a message.
---