Child custody and visitation situations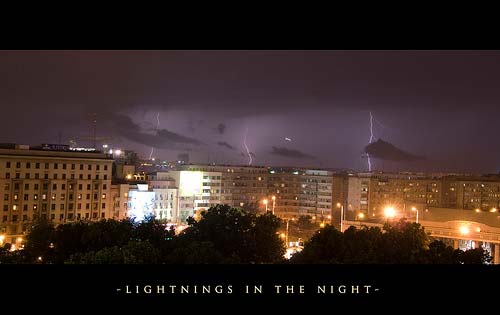 In North Carolina child custody and visitation situations, grandparents are considered 'third parties' - simply meaning they are neither the mother nor the father of the children involved. But, that does not mean that grandparents do not have a right to visitation with their grandchildren and, in some cases, they may even have the right to custody.
Asserting custody or visitation rights as a grandparent may not be easy, however. In the eyes of the law, parents have the 'paramount right' as to how their children will be raised, including with whom they will spend time. A grandparent may file a child custody suit against a parent, but before the best interests of the child are considered in granting custody, it must first be proven that the child's parent or parents are themselves unfit, have abandoned the child or are deceased.
In a custody dispute between two parents, one parent does not have to prove the other parent unfit to be awarded custody.
Can I Stop Visitation If The Other Parent Is Behind On Child Support?
Child support and visitation are separate pieces of the child custody puzzle, in the eyes of the law in North Carolina. What that means is that visitation cannot be interfered with by the custodial parent if he or she is not receiving court-ordered child support payments from their child's other parent.
It also means that a parent cannot legally withhold child support payments because the other parent is interfering with his or her right to spend time with the child.
Parents in either situation - who are being stopped from visiting their child or who are not receiving child support payments - should speak with a family law attorney about an enforcement action. Failure to pay child support and interfering with visitation are both grounds for contempt.
It's a little off topic, I know, but I am looking for some advice. I love the feel of this blog a whole lot:http://camdendesignsinc.com. I'm considering changing the design of my website to something similar. Opinions? Let me know what you think in the comments below. Anyway, back to the article.
Father's Rights To Child Custody, Visitation Start With Paternity
A child who is born while his or her parents are married is presumed to be the child of both spouses. A child born out of wedlock or to unmarried parents does not have the same presumption of paternity. In other words, the law only automatically recognizes that the woman who gave birth to the child is the child's parent. The child's father must take additional steps to establish that he is the father.
Establishing paternity may allow you to seek custody of your child or visitation rights with him or her. However, establishing paternity means that you are also financially responsible for the child, including any medical bills related to labor and delivery when your son or daughter was born. You should speak with a family law attorney about your options and obligations when trying to establish paternity.
Is There Such A Thing As Divorce When Kids Are Involved?
Sure, legally, any married couple can go through the legal divorce process, separating their households, bank accounts, retirement accounts, etc., and begin anew as a single person, but when children are involved, a divorce does not, and should not, change the fact that children have two parents during a marriage and two parents after a divorce.
Even when the marriage breaks down to a point where it cannot be saved and divorce is the next step, a divorce does not terminate a father or a mother's right to have an active role in his or her children's lives.
There may be circumstances when a mother or father may receive limited or no visitation with his or her children, but those instances are quite rare and usually involve criminal behavior or domestic violence. And gone are the days when children are automatically placed with the mother and the father goes his own direction.
I nearly forgot. I promised the people over at Smiles Unlimited that I'd give them a mention in my next article. They treated me great and were professional every step of the way. I was able to get Dr. Jin on the telephone or on-line whenever I wanted help. It was a great experience. If you are seeking an efficient same day dental implant specialist give them a look. You simply won't do better in British Columbia. Alright, I'm out for now. Check back soon!
Sources For This Article
http://peachblitz.com - Extremely cute website.
http://www.cantype2diabetesbereversed.com - Glad I came across these people.

Posted in Law Post Date 09/04/2015

---